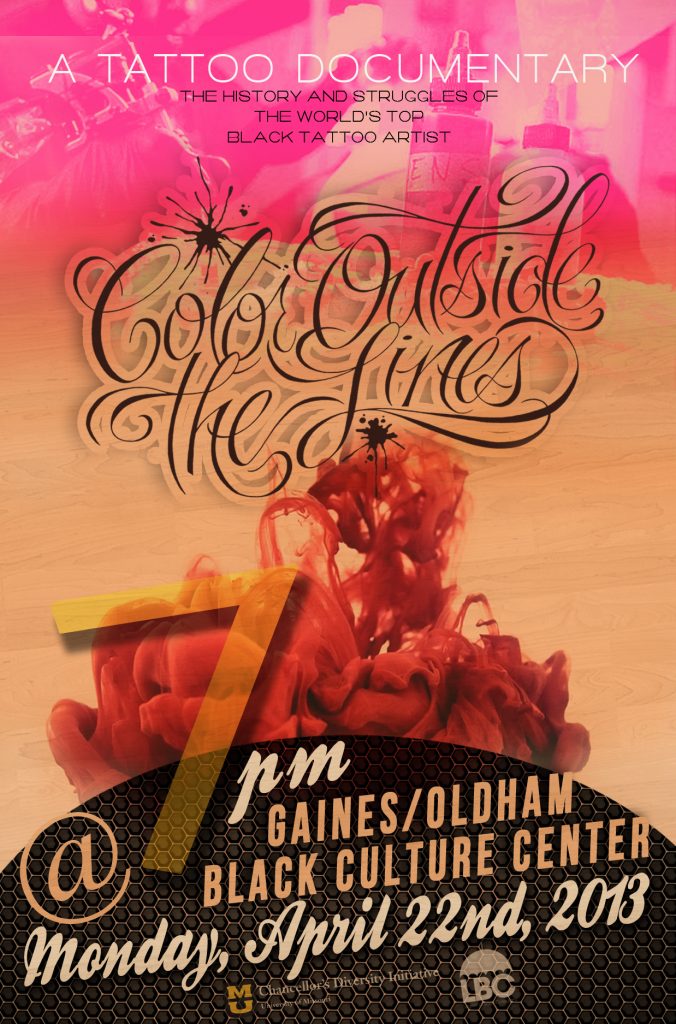 "Color Outside the Lines" is a tattoo documentary about the history and struggles of the world's top Black tattoo artists. The film highlights the history of Black tattoo culture, its beginnings in the heavily segregated south, signature styles and influences, medias influences on tattooing trends, different types of artists, personal struggles associated with being a Black tattoo artist, etc. In addition to viewing the documentary, renowned tattoo artists Miya Bailey and filmmaker Artemus Jenkins will be on hand for a Q&A session.
This event is a part of the GOBCC's Black Arts Festival Events which focuses on various forms of art and the impact that African American's have had on each. Each Black Arts Festival event focuses on a specific art form and highlights the work of performers and artists from all over the nation. The event is free and open to the public. Light refreshments provided.
Event is co-sponsored by the Chancellors Diversity Initiative, Legion of Black Collegians and the Department of Women's and Gender Studies.
[twitter style="horizontal" source="GOBCC" hashtag="#BlackArtsFestival" text="The Color Outside The Lines: Black Tattoo Documentary is coming to #Mizzou on 4.22.13. Check it out!" float="left"]
[fbshare type="button"]