On behalf of the Mizzou Black Men's Initiative, Legion Of Black Collegians Student Government, Kappa Alpha Psi Fraternity, Inc., Delta Sigma Theta Sorority, Inc. MU Multicultural Center, S.H.A.P.E. and the MU Black History Month Committee, we would like to thank everyone for their support and assistance in making this years Black AIDS Day 2014 event a success. This year we were able to successfully provide free confidential testing to 82 students courtesy of the Boone County Department of Public Health and Human Services. Additionally, 29 students opted to take free gonorrhea and chlamydia tests, and several dozen more collected educational information from the event. View photos from the event here. 
National Black HIV/AIDS Awareness Day (aka Black AIDS Day) is a national HIV testing and treatment community mobilization initiative targeted at Blacks in the United States and the Diaspora. Hosting this event each year on campus is an effort to not only bring awareness to this global issue but to also empower our community here on campus to be proactive about protecting themselves from this epidemic. The more students we are able to get tested and provide educational materials too, the better. Since we've started hosting this event in 2011, we have tested nearly 400 students for HIV which is great. We look forward to next years event and your support.
Again, thank you for your assistance in helping Mizzou students "Update Their Status" and helping Mizzou be greater than AIDS!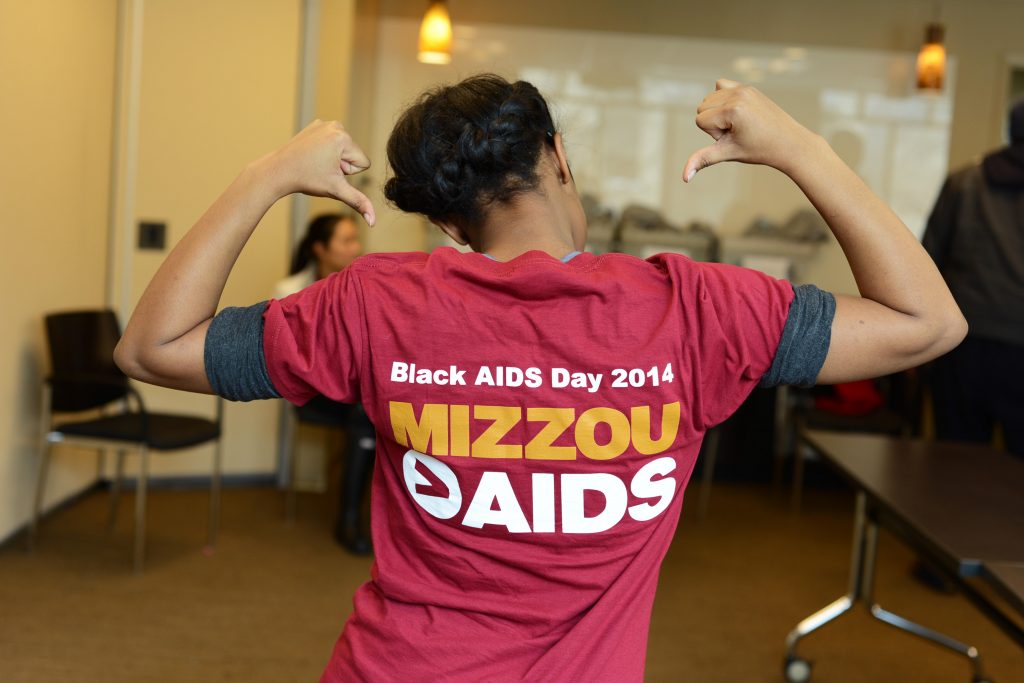 [twitter url="https://gobcc.missouri.edu/blackaidsday2014recap" style="horizontal" source="GOBCC" text="Check out the #BlackAIDSDay2014 event recap and photos" float="left"]